Description
Location:  Farm Barn, Shelburne Farms, VT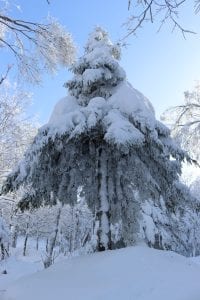 Guide: Duncan Murdoch
Date: Saturday, March 10th
Start Time: 10am-12pm
Duration: 2 hrs
Price: $25
Experience the  winter wonderland and connect to nature. Slowly walk and pause amongst the quiet dormant trees, the fluttering birds and scurrying animals. Enjoy the stunning beauty on the land, the light of the sun and the crisp winter air. Give yourself this time to slow down, de-stress and follow your certified guide through a series of sensory connection invitations to practice Forest Bathing and a new level of Nature Mindfulness. A hot locally foraged tea will be served.
* Dress warmly with layers and warm boots.  Wool and down filled coats are highly recommended!
*Please check back here if the weather is iffy the day before the event for any updates.
Get your tickets to reserve a spot and we'll see you there!