Top Ten Books Forest Bathing Books
I asked the community of ANFT Certified Nature & Forest Therapy Guides (which I am part of) to recommend their top books as they relate to the practice of Forest Bathing and connecting to nature.  Over 30 guides passionately responded with over 20 books that have touched them.  So here are the top 10 books for you to read so that you may deepen your connection to the natural world.  Enjoy!
#1 Your Guide to Forest Bathing: Experience the Healing Power of Nature
"A beautiful and inspiring guide inviting us to seek out the trees and let the healing happen, both for us and for our beleaguered ecosystems. Grab this book and head outside"
-Florence Williams, author of The Nature Fix: Why Nature Makes Us Happier, Healthier, and More Creative
Simply being present in the natural world – with all our senses fully alive – can have a remarkably healing effect. It can also awaken in us our latent but profound connection with all living things. This is "forest bathing", a practice inspired by the Japanese tradition of shinrin-yoku. It is a gentle, meditative approach to being with nature and an antidote to our nature-starved lives that can heal our relationship with the more-than-human world.
In Your Guide to Forest Bathing you'll discover a path–along with specific activities presented by Amos Clifford, one of the world's most experienced forest bathing experts–that you can use to begin a practice of your own. Whether you're in a forest or woodland, public park, or just your own backyard, this book will be your personal guide as you explore the natural world in a way you may have never thought possible.
#2 Braiding Sweetgrass: Indigenous Wisdom, Scientific Knowledge and the Teachings of Plants
Called the work of "a mesmerizing storyteller with deep compassion and memorable prose" (Publishers Weekly) and the book that, "anyone interested in natural history, botany, protecting nature, or Native American culture will love," by Library Journal, Braiding Sweetgrass is poised to be a classic of nature writing.
As a botanist, Robin Wall Kimmerer asks questions of nature with the tools of science. As a member of the Citizen Potawatomi Nation, she embraces indigenous teachings that consider plants and animals to be our oldest teachers. Kimmerer brings these two lenses of knowledge together to take "us on a journey that is every bit as mythic as it is scientific, as sacred as it is historical, as clever as it is wise" (Elizabeth Gilbert).
Drawing on her life as an indigenous scientist, a mother, and a woman, Kimmerer shows how other living beings offer us gifts and lessons, even if we've forgotten how to hear their voices.
An intrepid investigation into nature's restorative benefits by a prize-winning author.
For centuries, poets and philosophers extolled the benefits of a walk in the woods: Beethoven drew inspiration from rocks and trees; Wordsworth composed while tromping over the heath; Nikola Tesla conceived the electric motor while visiting a park. Intrigued by our storied renewal in the natural world, Florence Williams sets out to uncover the science behind nature's positive effects on the brain.
From forest trails in Korea, to islands in Finland, to groves of eucalyptus in California, Williams investigates the science at the confluence of environment, mood, health, and creativity. Delving into completely new research, she uncovers the powers of the natural world to improve health, promote reflection and innovation, and ultimately strengthen our relationships. As our modern lives shift dramatically indoors, these ideas—and the answers they yield—are more urgent than ever.
#4 The Hidden Life of Trees: What They Feel, How They Communicate―Discoveries from a Secret World
The first book in New York Times bestselling author Peter Wohlleben's The Mysteries of Nature Trilogy. Book two, The Inner Life of Animals, is available now, and the third book, The Secret Network of Nature, is coming in Spring 2019.
Are trees social beings? In this international bestseller, forester and author Peter Wohlleben convincingly makes the case that, yes, the forest is a social network. He draws on groundbreaking scientific discoveries to describe how trees are like human families: tree parents live together with their children, communicate with them, support them as they grow, share nutrients with those who are sick or struggling, and even warn each other of impending dangers. Wohlleben also shares his deep love of woods and forests, explaining the amazing processes of life, death, and regeneration he has observed in his woodland.
After learning about the complex life of trees, a walk in the woods will never be the same again.
Includes a Note From a Forest Scientist, by Dr.Suzanne Simard
#5 The Spell of the Sensuous
Winner of the International Lannan Literary Award for Nonfiction
Animal tracks, word magic, the speech of stones, the power of letters, and the taste of the wind all figure prominently in this intellectual tour de force that returns us to our senses and to the sensuous terrain that sustains us. This major work of ecological philosophy startles the senses out of habitual ways of perception.
For a thousand generations, human beings viewed themselves as part of the wider community of nature, and they carried on active relationships not only with other people with other animals, plants, and natural objects (including mountains, rivers, winds, and weather patters) that we have only lately come to think of as "inanimate." How, then, did humans come to sever their ancient reciprocity with the natural world? What will it take for us to recover a sustaining relation with the breathing earth?
In The Spell of the Sensuous David Abram draws on sources as diverse as the philosophy of Merleau-Ponty, Balinese shamanism, Apache storytelling, and his own experience as an accomplished sleight-of-hand of magician to reveal the subtle dependence of human cognition on the natural environment. He explores the character of perception and excavates the sensual foundations of language, which–even at its most abstract–echoes the calls and cries of the earth. On every page of this lyrical work, Abram weaves his arguments with a passion, a precision, and an intellectual daring that recall such writers as Loren Eisleley, Annie Dillard, and Barry Lopez
#6 Forest Bathing: How Trees Can Help You Find Health and Happiness
The definitive guide to the therapeutic Japanese practice of shinrin-yoku, or the art and science of how trees can promote health and happiness
Notice how a tree sways in the wind. Run your hands over its bark. Take in its citrusy scent. As a society we suffer from nature deficit disorder, but studies have shown that spending mindful, intentional time around trees–what the Japanese call shinrin-yoku, or forest bathing–can promote health and happiness.
In this beautiful book–featuring more than 100 color photographs from forests around the world, including the forest therapy trails that criss-cross Japan–Dr. Qing Li, the world's foremost expert in forest medicine, shows how forest bathing can reduce your stress levels and blood pressure, strengthen your immune and cardiovascular systems, boost your energy, mood, creativity, and concentration, and even help you lose weight and live longer.
Once you've discovered the healing power of trees, you can lose yourself in the beauty of your surroundings, leave everyday stress behind, and reach a place of greater calm and wellness.
#7 Last Child in the Woods: Saving Our Children From Nature-Deficit Disorder
"I like to play indoors better 'cause that's where all the electrical outlets are," reports a fourth-grader. Never before in history have children been so plugged in-and so out of touch with the natural world.
In this groundbreaking new work, child advocacy expert Richard Louv directly links the lack of nature in the lives of today's wired generation-he calls it nature deficit-to some of the most disturbing childhood trends, such as rises in obesity, Attention Deficit Disorder (Add), and depression. Some startling facts: By the 1990s the radius around the home where children were allowed to roam on their own had shrunk to a ninth of what it had been in 1970.
Today, average eight-year-olds are better able to identify cartoon characters than native species, such as beetles and oak trees, in their own community. The rate at which doctors prescribe antidepressants to children has doubled in the last five years, and recent studies show that too much computer use spells trouble for the developing mind. Nature-deficit disorder is not a medical condition; it is a description of the human costs of alienation from nature. This alienation damages children and shapes adults, families, and communities.
There are solutions, though, and they're right in our own backyards. Last child in the Woods is the first book to bring together cutting-edge research showing that direct exposure to nature is essential for healthy childhood development-physical, emotional, and spiritual. What's more, nature is a potent therapy for depression, obesity, and Add. Environment-based education dramatically improves standardized test scores and grade point averages and develops skills in problem solving, critical thinking, and decision making. Even creativity is stimulated by childhood experiences in nature.
#8 The Forest Unseen: A Year's Watch in Nature
A biologist reveals the secret world hidden in a single square meter of old-growth forest–a finalist for the Pulitzer Prize and the Pen/E.O. Wilson Literary Science Writing Award

Look out for David Haskell's new book, The Songs of Trees: Stories From Nature's Great Connectors, coming in April of 2017
In this wholly original book, biologist David Haskell uses a one- square-meter patch of old-growth Tennessee forest as a window onto the entire natural world. Visiting it almost daily for one year to trace nature's path through the seasons, he brings the forest and its inhabitants to vivid life.
Each of this book's short chapters begins with a simple observation: a salamander scuttling across the leaf litter; the first blossom of spring wildflowers. From these, Haskell spins a brilliant web of biology and ecology, explaining the science that binds together the tiniest microbes and the largest mammals and describing the ecosystems that have cycled for thousands- sometimes millions-of years. Each visit to the forest presents a nature story in miniature as Haskell elegantly teases out the intricate relationships that order the creatures and plants that call it home.
Written with remarkable grace and empathy, The Forest Unseen is a grand tour of nature in all its profundity. Haskell is a perfect guide into the world that exists beneath our feet and beyond our backyards.
#9 Ecotherapy: Healing with Nature in Mind
by Linda Buzzell
Edited by Craig Chalquist
In the 14 years since Sierra Club Books published Theodore Roszak, Mary E. Gomes, and Allen D. Kanner's groundbreaking anthology, Ecopsychology: Restoring the Earth, Healing the Mind, the editors of this new volume have often been asked: Where can I find out more about the psyche-world connection? How can I do hands-on work in this area? Ecotherapy was compiled to answer these and other urgent questions.
Ecotherapy, or applied ecopsychology, encompasses a broad range of nature-based methods of psychological healing, grounded in the crucial fact that people are inseparable from the rest of nature and nurtured by healthy interaction with the Earth. Leaders in the field, including Robert Greenway, and Mary Watkins, contribute essays that take into account the latest scientific understandings and the deepest indigenous wisdom. Other key thinkers, from Bill McKibben to Richard Louv to Joanna Macy, explore the links among ecotherapy, spiritual development, and restoring community.
As mental-health professionals find themselves challenged to provide hard evidence that their practices actually work, and as costs for traditional modes of psychotherapy rise rapidly out of sight, this book offers practitioners and interested lay readers alike a spectrum of safe, effective alternative approaches backed by a growing body of research.
#10 Belonging: Remembering Ourselves Home
2017 Nautilus Award Gold Winner
Feel like you don't belong? You're not alone. The world has never been more connected, yet people are lonelier than ever. Whether we feel unworthy, alienated, or anxious about our place in the world — the absence of belonging is the great silent wound of our times.
Most people think of belonging as a mythical place, and they spend a lifetime searching for it in vain. But what if belonging isn't a place at all? What if it's a skill that has been lost or forgotten?
With her signature depth and eloquence, Toko-pa maps a path to Belonging from the inside out. Drawing on myth, stories and dreams, she takes us into the origins of our estrangement, reframing exile as a necessary initiation into authenticity. Then she shares the competencies of belonging: a set of ancestral practices to heal our wounds and restore true belonging to our lives and to the world.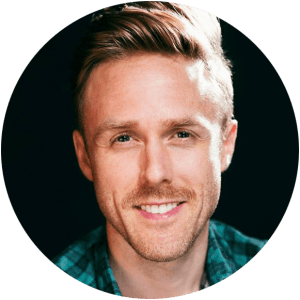 Duncan Murdoch
Founder/ Nature Mindfulness Teacher
Duncan grew up on the shores of Lake Champlain in rural Vermont where his deep connection to Nature was formed. After receiving Nature & Forest Therapy Guide Certification from the Association of Nature & Forest Therapy Guides and Programs, he began his official practice in New York City guiding the first Forest Bathing groups through the Loch Trail in Central Park. After creating NYC's first Shinrin-Yoku trail on Randall's Island, he moved back to Vermont where he now hosts walks throughout the state with his outfit, Nature Connection Guide.
Nature Connection Guide