10 Tips For Winter Wellness
"

Despite all its wondrous glory, Winter can be a difficult time with its colder temperatures and shorter daylight hours. But we can still find ways to honor and appreciate the healing and restorative qualities of Nature.

"
#1. Winter Forest Bathing

Fortunately this doesn't require going into the freezing cold in your swimsuit.  (But if you might be into that, check out the Wim Hof Method).  A Forest Bathing Walk is simply taking in the natural world in a slow and mindful way.  So embrace winter and appreciate the unique environment that only the cold can bring us.  Go alone or join a group walk, slow down and simply observe nature through your senses.  To help your circadian rhythm head out in the morning and for some Vitamin D that can be absorbed from the sun, midday is generally best.  (*learn more about vitamin D and the sun*)
We need physical movement for our health and wellbeing, in fact it's recommended you get a minimum of 30 minutes a day.  You could do this indoors but better yet, go outside to receive what only nature can provide you.  Try something challenging and enjoyable such snowshoeing, nordic/ alpine skiing and snowboarding, ice skating or sledding.  Or a brisk walk would do nicely as well.
If you can't physically get outside, arrange yourself closer to the window and direct your attention to the view of nature.  Simply looking at a natural scene has been shown to have a profound effect on wellbeing.  It has even been shown to help with healing *.  Us Forest Therapy guides like to call this window "gazing".  So from the warmth and comfort of your home or office, take a break from time to time and give yourself the visual and restorative pleasures of nature and gaze at the falling snow.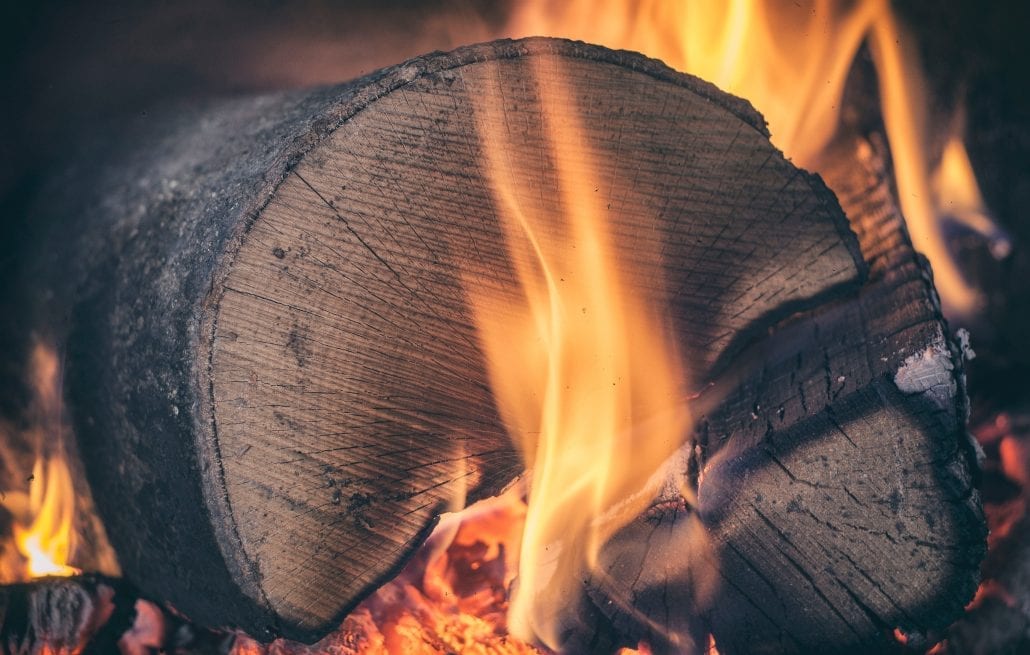 Winter is the time to appreciate our age old friend, the Fire.  We have been intimately involved with fire for thousands of years so why stop now?  Fire ceremonies have been and still are practiced cross culturally which heal, mystify and purify *.  Plus, they're warm and toasty.  So when you can, visit a fire and allow yourself the time to slow down, relax and take in the crackling glow of warm dancing light.
Before today's manufactured pharmaceuticals we had our own natural herb remedies.  These plants were often harvested during the late summer and fall and were preserved and consumed during the long winter months.  If you missed the harvest, no worries! We're lucky enough to have apothecaries and local markets.  Consider Elderberry and its ability to cut flu duration in half, and in many cases eliminate symptoms within 48 hours *.
#6. Explore your Inner Nature
Winter is a wonderful time to reflect on the past year, appreciate what you currently have and plan what to bring into fruition for the spring.  Be gentle with yourself and brave as you venture into your inner nature.  Observe your thoughts without harsh judgement and give yourself some prompts to help with your journey.  Some questions you may want to ask:  
What were my biggest challenges this past year?

What lessons can I carry with me as I move forward? 

What part do I want to grow and nourish within myself

? 
Trees, plants and flowers emit wonderful aromatics and compounds into the air.  In the winter not so much.  One compound called a phytoncide is emitted by coniferous trees and when inhaled, are shown to boost our NK cell count which plays a major role in the host-rejection of both tumors and virally infected cells*.  During the winter, try infusing cypress leaf oil into the air of your room.  Try juniper, fir and pine oils for a forested smell.
Its been shown that certain indoor plants can actually purify the air.  But beyond air quality, let us not forget the intrinsic value that comes from having a caring relationship with a being.  The mere presence of a beautiful plant can have benefits that should be recognized.  There are even studies that show hospital patients with plants in their rooms were more positive and had lower blood pressure and stress levels * .  So get yourself a plant to be with during the winter months.  Brown thumb? Try a snake plant, peace lily or an aloe plant to start.
As an alternative the indoor lure of screens, be sure to read books! With many wonderful books to choose from so why not read about nature?  (Combine this activity with #4).  So start with this amazing book: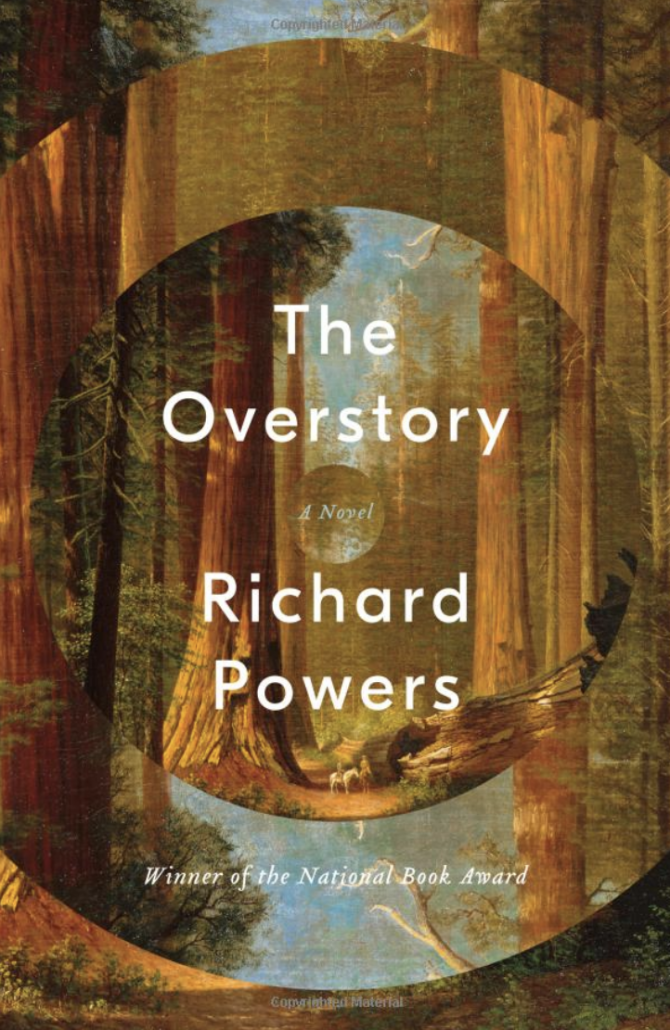 "In his twelfth novel, National Book Award winner Richard Powers delivers a sweeping, impassioned novel of activism and resistance that is also a stunning evocation of―and paean to―the natural world. From the roots to the crown and back to the seeds, The Overstory unfolds in concentric rings of interlocking fables that range from antebellum New York to the late twentieth-century Timber Wars of the Pacific Northwest and beyond, exploring the essential conflict on this planet: the one taking place between humans and nonhumans. There is a world alongside ours―vast, slow, interconnected, resourceful, magnificently inventive, and almost invisible to us. This is the story of a handful of people who learn how to see that world and who are drawn up into its unfolding catastrophe."
It's in our nature to be social.  Winter can potentially lead to isolation as we spend more time indoors.  It can also welcome warm gatherings over the holidays.    There's a power and magic that only happens when we gather together and share ideas, celebrate or simply be with one other.   It's imperative that we have ongoing contact with friends, like-minded folks and family so organize a gathering or join a group event.
****UPDATE:  In light of COVID-19, gathering in groups is not recommended at this time.
Subscribe to The Newsletter
Receive information and be the first to know about upcoming Nature Connection Walks. About once a month, an e-mail will arrive that will include special subscriber deals, announcements and more. Join the movement towards a nature based way of living today!
Duncan Murdoch
CERTIFIED NATURE & FOREST THERAPY GUIDE Duncan is a Certified Nature & Forest Therapy guide living and working in Vermont. He grew up on the shores of Lake Champlain where his deep connection to Nature was formed. Following his passion for art, he moved to NYC where he lived and worked as a professional actor for 14 years. Nature called him to become a horticulturist so he transitioned to become a NYC parks department gardener which lead him to a life of nature (re) connection. After receiving his Nature & Forest Therapy Guide Certification from the Association of Nature and Forest Therapy (ANFT) in 2015, he began his practice in New York City guiding the first forest bathing groups in Central Park. He then moved back to his home state in Vermont in 2015 and began his work with the Intervale Center growing and planting native trees where he now serves as the Land Stewardship Coordinator. As a wellness practitioner, he is part of the UVM Integrative Health Practitioner Network and frequently conducts forest bathing experiences throughout Vermont and the world, in-person and online with his organization, Nature Connection Guide.
Nature Connection Guide
The Everyday Guide to deepening our connection and relationship with Nature for our health and the planet's prosperity.