Silence in Nature
&

What To Do When It Breaks
I find a special spot beneath an old sugar maple tree. It's a perfect place to sit in the forest and listen to the birds and beautiful silence of nature.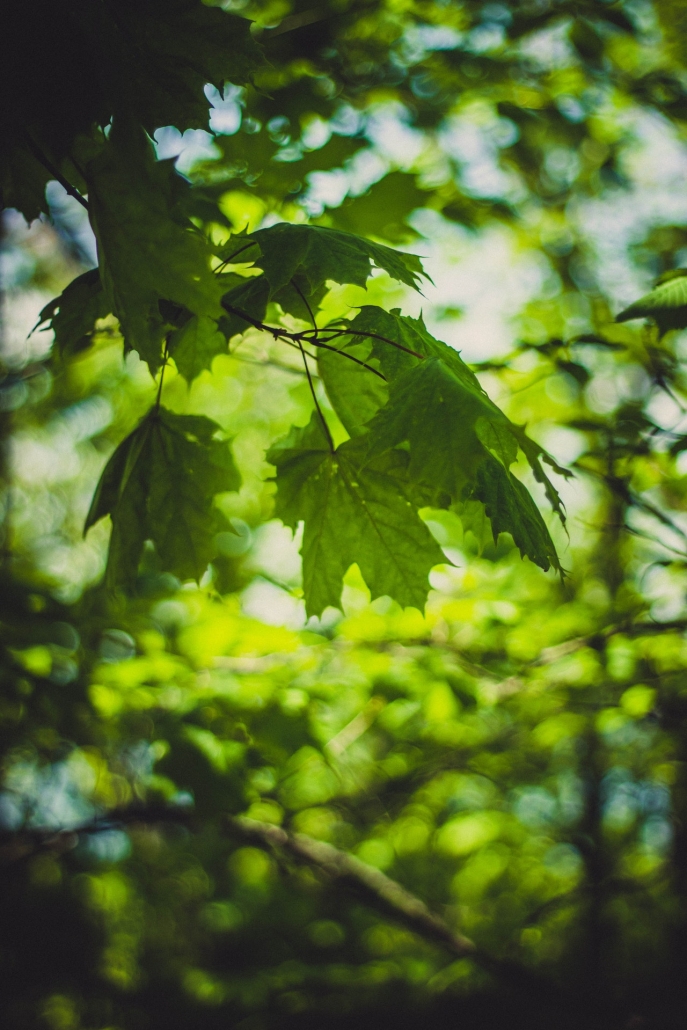 I've sat here before as one of my many sit spots that I routinely return to.  I discover on this day that the direction of the wind carries with it the distant noise of vehicular traffic from a main road a half a mile away.  My pulse begins to quicken as I fixate on the din.  In that moment, there are no birds and shushing of leaves.  Just human made noise that has captured the attention of my mind.  Have you ever sought silence and encountered a situation like this?  What to do?
The Importance of Silence
Silence is precious and has an amazing effect on your mind.  Being in silence has the ability to restore our mental resources, help activate our brains default mode network (daydreaming, meditating, fantasizing, self reflection) and actually regenerate brain cells.  I don't have to tell you that it relieves stress and tension.  You can feel it and it is undeniable.  When we're in silence, we have the space to dream and live in a relaxed state of heightened awareness.  Have you found yourself in this space?  Quite often this place is in nature and when you find it, it is like stumbling on a sacred gem.
Forest Bathing & Silence
When you take part in a guided Forest Bathing Walk, you experience nature slowly and through the senses.  There are periods of time designated to speak about your experience and to listen to others in "Circle" format and time to walk and sit in silence.  I would say about 25% of the 2-3 hour walks are spent in Circle and 75% experiencing nature as individuals in silence.  So often when you go to the forest with a friend or group of people, conversation naturally ensues.  This happens to me when I'm walking with a friend.  Almost my entire focus in on what we're talking about and my friend's thoughts and emotions (as well as my own) on whatever the topic at hand is about.  With forest bathing, the format is to allow participants to have a group experience but to have space and silence to be able to connect on a personal level to the nature around them.
[bctt tweet="True silence is the rest of the mind, and is to the spirit what sleep is to the body, nourishment and refreshment. -William Penn" username="natureconnect_"]
What & Where is Silence?
When we speak of silence in nature, I'll reference acoustic ecologist, Gordon Hempton for a definition.  "When I speak of silence, I often use it synonymously with quiet. I mean silence from modern life, silence from all these sounds that have nothing to do with the natural acoustic system". Gordon travels the world recording landscapes and has identified areas that offer true silence.  He specifies "if a place can have a noise-free interval of only 15 minutes or longer during daylight hours, it's added to the list that I've collected for 30 years called The List of the Last Great Quiet Places. At last count, here in the United States, there were only 12. None of them are protected." 
Silence is indeed an endangered species and one worth protecting from noise pollution and the harmful effects on human health and cognition.  He keeps the quiet places secret for fear that they will be ruined and to ensure their survival.  One area he does disclose is Olympic National Park in Washington and it is currently being threatened by the noise from the navy's "Growler" jets and their training flight patterns.  This may sound familiar to you in your community.  I know it does to me in the Burlington area in Vermont.  If silence is important to you, it may be time to get involved with Quiet Parks International.
What To Do When Silence Breaks
Although extended periods of silence are becoming increasingly rare, they can certainly still be found and appreciated. But what happens when it is interrupted by human made noise (anthrophone) under a sugar maple tree in the middle of the forest?  What can you do about it?  As a Certified Nature & Forest Therapy Guide, this question does come up and I offer some techniques to help navigate this situation.
Acceptance 
All that is in your awareness is a part of nature where everything belongs and is perfect just the way it is.  I once had a meditation teacher who would encourage meditating anywhere you felt safe, even in the loudest of places.  When you try to find the perfect place to meditate, you run the risk of treating it too preciously and setting yourself up to be disturbed.  Also, you want to make meditation and sitting in nature easy, accessible and routine.  Fussing about finding the perfect place will make it more difficult for yourself.  Although finding a quiet place while forest bathing does feel wonderful, the reality is that you will likely encounter some human-made noise or distraction.  You will likely find chatter and noise even from your own thoughts.  As thoughts come just as noise does, the first steps are to recognize and then accept them.  Much of our inner conflict comes from the energy that comes from trying to fight or exclude something. 
When we practice acceptance of all that is, we will find a more peaceful way of being.  This is something that takes practice.  So next time you encounter a sound that you dislike, just take mental note in a neutral way that attempts not to judge the cause of that sound and your reaction to it as negative or positive.  It just is and it is meant to be.
Reframe
Another technique that may help some is to reframe your story about the source of the sound.  For example, if a plane roars overhead, you could imagine an excited little girl with her parents flying to see her grandmother who bakes the worlds best chocolate chip cookies.  Whatever story works for you.  When your story evokes a pleasant feeling within you, it will likely override what bad feelings about the plane you had initially.  Another example is if a group of loud people come rambling down the trail, you can imagine them all to be enjoying one others company and the adventure of being outdoors together.  Another way to reframe a noise is to identify it as something else entirely.  Participants have found peace when they think of the whooshing of distant traffic as ocean waves.  Might this work for you?  Give reframing a try!
Ephemerality
One thing to keep in mind is that all is temporary, even the noise and your feelings around them.  There is a catch here though.  If you try to wait out the sound, then this might give you frustration and put your mind into expecting a future outcome.  This technique may work when you remind yourself that nothing is eternal and this situation will not be your entire world forever.   You may find solace in this fact and reduce any unpleasant feelings you might have.
Redirect Attention
We have other ways of experiencing the world around us and other things in that world to direct our attention towards.  Let's start with the 'what'.  If the sound of traffic causes you continual distress, try listening to the sounds closest to you.  Perhaps it is a bird in the tree above you.  Listen to its melody and what it might be communicating.  Get involved and intimately occupy your mind with that sound which brings you more pleasure than the traffic.  Whenever your attention is pulled away from the bird song and back to the traffic, gently nudge your mind back to the bird. Do this as a practice.  Let's talk about the 'how'.  Through which sense are you experiencing the world through?  If you are listening to the sounds around you and can't get away from your unpleasant relationship with the traffic, focus on another sense like touch.  Feel the earth beneath you and scoop up a hand full of soil or hold and explore a stick or leaf with your fingers.  By directing your attention to another sense, the sounds of traffic will drop away from your field of awareness.  This might work for you.
Adjust
If none of these techniques work for you, why torture yourself?  You can always move.  Find a spot by a brook or stream where those sounds take the focus off the traffic.  Or come back when the wind or traffic is different.  Get to know your landscape and that includes human activity.  Is there time when there are less people moving about?  Pay attention to the direction of the wind and how it carries sounds from afar.  Is there a sweet spot in the landscape in a gully or behind a hill that acoustically sounds more pleasurable to you?  As you form your relationship with the land, you'll get to know all it's quarks and hidden gems.
Enjoy
Now that I've offered some ways to help you understand the importance of silence and what to do when it breaks, I wish you a wonderful Forest Bathing experience.  Whether Forest Bathing on your own or with a guide, I encourage you to continue to deepen your relationship with the natural world.  I'll be quiet now 🙂 Watch the film below and may the forest be with you!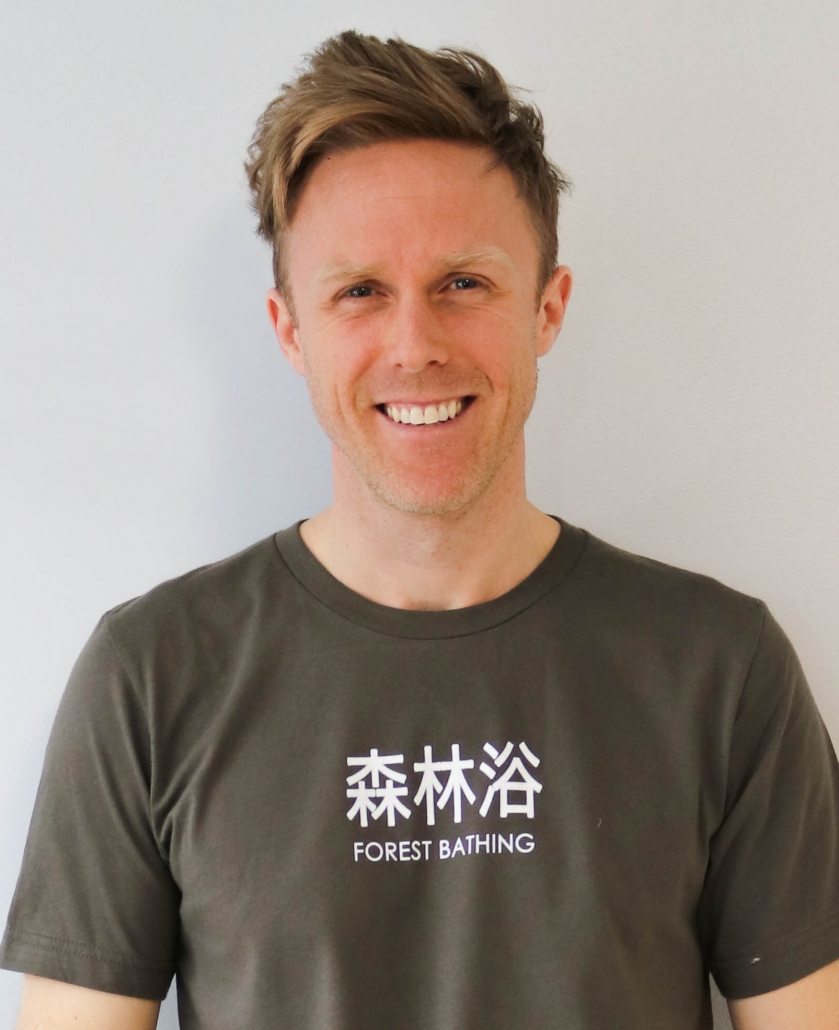 Duncan is a certified Nature & Forest Therapy Guide through ANFT and a Nature Integration Consultant. Contact Nature Connection Guide if you would like to experience a Nature & Forest Therapy Walk and if you would like to know how to best incorporate nature into your life.  Be sure to subscribe to Nature Connection Guide's Nature Newsletter to keep informed and current on the movement of Nature Connection.
Subscribe to the Nature Newsletter
Contact Nature Connection Guide
Duncan Murdoch
CERTIFIED NATURE & FOREST THERAPY GUIDE Duncan is a Certified Nature & Forest Therapy guide living and working in Vermont. He grew up on the shores of Lake Champlain where his deep connection to Nature was formed. Following his passion for art, he moved to NYC where he lived and worked as a professional actor for 14 years. Nature called him to become a horticulturist so he transitioned to become a NYC parks department gardener which lead him to a life of nature (re) connection. After receiving his Nature & Forest Therapy Guide Certification from the Association of Nature and Forest Therapy (ANFT) in 2015, he began his practice in New York City guiding the first forest bathing groups in Central Park. He then moved back to his home state in Vermont in 2015 and began his work with the Intervale Center growing and planting native trees where he now serves as the Land Stewardship Coordinator. As a wellness practitioner, he is part of the UVM Integrative Health Practitioner Network and frequently conducts forest bathing experiences throughout Vermont and the world, in-person and online with his organization, Nature Connection Guide.
Nature Connection Guide
The Everyday Guide to deepening our connection and relationship with Nature for our health and the planet's prosperity.